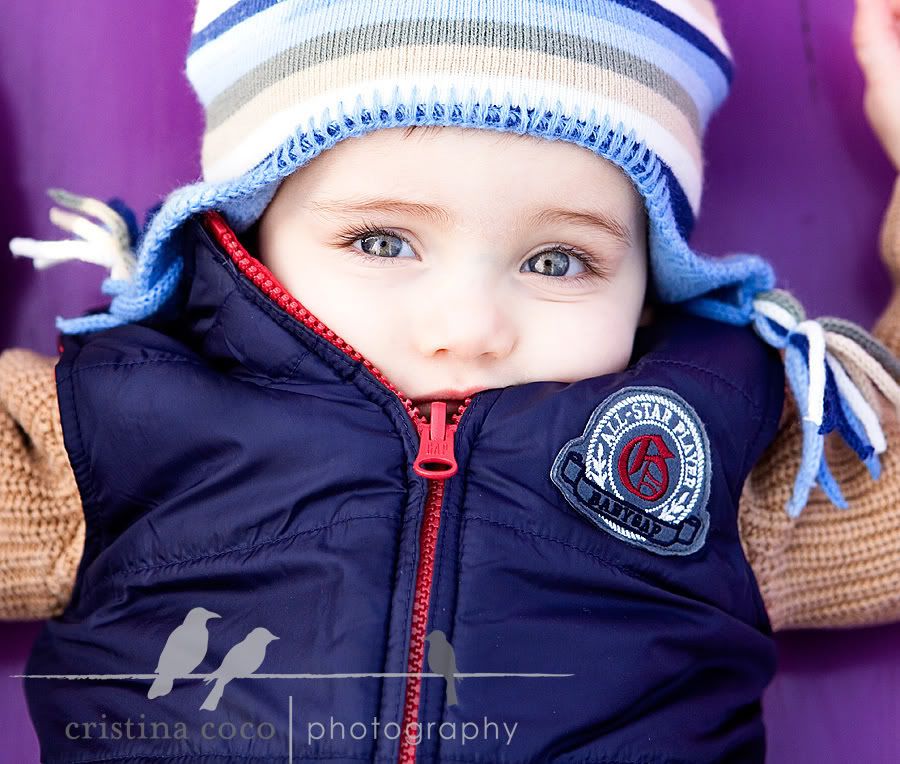 That a perfectly good vest can ruin a perfectly good picture? Grrr... of course once I fixed the vest he wouldn't look at me again, that little monkey!
We had a great day at the park today, it was so warm and sunny - so sad it'll go back to cold in a day or two!
Nice to get outside with the camera, it's not as fun shooting indoors!